Estate + Trust Planning

An estate plan constantly evolves as circumstances in life change. Therefore, estate plans should be reviewed on a regular basis. We at RRBB Advisors, LLC urge you to consult with us on your estate plan. Our highly experienced estate and trust planning experts can help you reduce your tax exposure and manage your financial assets. We will meet with you as many times as necessary to accomplish your goals.
Estate and Trust Planning
Individuals who have specialized financial and accounting needs rely on us to walk them through it all. Our approach involves reviewing your unique situation, asking pertinent investigative questions, and then explaining in plain English how we can plan properly for the coming years while reducing your tax liability.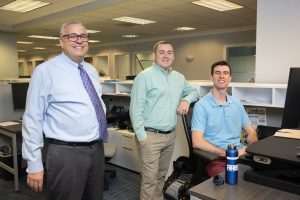 At the heart of RRBB Advisors, LLC lies a knowledgeable and competent tax department. Our estate and financial planners are trained to be proactive and analytical while always keeping your "big picture" and overall needs in mind. We have the financial background and tax expertise to deal with life's complex situations. However, we always remain sensitive to the human aspects of the planning process.
Working With RRBB Advisors, LLC
Here at RRBB Advisors, LLC, we invest in you in every way. Cultivating close relationships both internally and with clients makes it fun to work and easier to resolve challenges. We have always made it a point to devote all of the firm's resources, attention, and talent to serving the needs of our clients and the communities in which they work and live by providing responsive, quality service at reasonable rates.
The people here at RRBB Advisors, LLC are deep thinkers who aim high and deliver quality results. We are an integral resource for our clients; proactive, creative, and attentive. We help our clients and their families achieve financial success because we deliver knowledge, ideas, and exceptional results.
Contact our RRBB advisors today to help you evaluate the key components and process the major changes in your life. Your heirs will appreciate your sound planning and desire to share your assets with them.