Accounting Internship Program
Looking for an accounting internship?
Then we might be looking for you.
Looking for an accounting internship?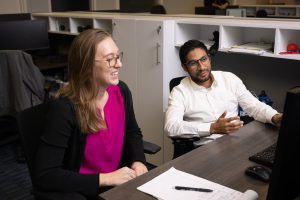 We are always seeking good new talent who are eager and interested in learning and growing their careers to contribute to the success of our firm. So, if you are looking for an accounting internship program to challenge you and a firm that values you, consider RRBB! Send us a note and/or submit your resume at jobs@RRBB.com. We would love to hear from you.
Learning tax, audit, and consulting from working with clients on all aspects, while interacting at many levels makes the RRBB experience valuable and unique. Further, you have the opportunity to work with a diverse group of clients in many different industries.
Here, we help you develop skills, understanding, expertise, and great relationships that last for entire careers. From mentoring and teaching to community service and company events, the time, experience, and relationships assist you on your road to career success. Join our team today!
Welcome winter 2023 interns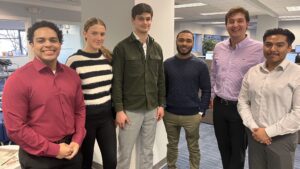 Cesar V. is a rising junior at RVCC, where he will receive his Associate of Science in General Business in May 2023. There, he is a member of Alpha Beta Gamma International Business Honor Society. After graduation, Cesar will transfer to a business school to his goal of becoming a CPA. About the internship here, he said, "I chose to intern at RRBB because after meeting everyone at the intern open house, I could tell this was a welcoming environment with a good work culture that will help me advance in my career while learning as much as possible."
Amanda M. is an accounting major with a minor in forensics on track for her Masters of Accounting at Fairleigh Dickinson University, class of 2024 and 2025. Amanda is a member of the Women's Soccer Team there and was honored as Rookie of the Year, having played soccer at Players Development Academy for 11 years. She is also a member of the Women in Business Club, Wealth Management Club as Treasurer, the Student Athlete Advisory Committee as the School Spirit Advisor, and Beta Alpha Psi, and has volunteered for the Special Olympics of New Jersey.
Phil B. is an accounting and finance double major at Seton Hall University, class of 2023. He is a member of Alpha Kappa Psi, where he served as VP of Administration, and plays multiple club sports. With a fascination for space and sports, Phil aims to become a partner or CFO in either of those industries. About joining the RRBB internship program, he said, "I wanted to gain experience and knowledge of auditing and to join a close-knit firm as an intern."
Amani M. is an accounting major at Rider University, class of 2023. He is studying to become CPA and CMA certified, with plans to become a CFE in the future. On his experience so far at RRBB, Amani said, "When I arrived here, I walked into a tightly knit family who cooperate as a team to accomplish their goals. The culture here is unlike anything I've experienced before. Overall, I'm excited to be onboard and looking forward to learning more from the wonderful professionals at RRBB."
Avery R. received his BS in Business Administration with a double major in accounting and finance from the University of South Carolina in 2022, where he earned the honor of Capstone Scholar. Avery is a member of Alpha Epsilon Pi and Beta Alpha Psi.
Aldo T. is an accounting major with a minor in computer science at Fairleigh Dickinson University, class of 2024. There, he is a member of the Epsilon Omega Sigma Honor Society, Educational Opportunity Funding Program, and Dean's List. Aldo also serves as Treasurer for the Resident Hall Association. On choosing RRBB, Aldo said, "Accounting made me feel intimidated as I wasn't sure what to expect. Many professors mentioned many good and bad experiences and asking my peers was no help because their response was no different. Interviewers weren't much help in easing my worries but meeting Michael who represented RRBB at my school's internship fair was the first person to hype me up to work at an accounting firm. Coming to the office furthered my ease because everyone was so welcoming, and the environment didn't feel suffocating compared to other firms I've visited. I chose RRBB because I hope to one day work full time at an environment like this firm or, hopefully, at this firm itself."
Hear What Our Past Interns Had to Say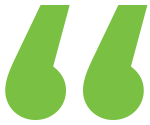 I wanted a small firm since more personal relationships can be formed therefore the learning experience is more personalized. It is a great opportunity to learn from very successful individuals. It is also valuable to learn about how a successful accounting firm operates!
EMMA E., BUTLER UNIVERSITY '24
RRBB is the perfect blend of professionalism and family.
JACK D., UMASS AMHERST '23
I chose the internship at RRBB for the opportunity to get exposure to different areas of public accounting, and to have the experience of working at a mid-sized accounting firm.
SARA A., TCNJ '21
The atmosphere of the office is great.
MIKE S., SACRED HEART UNIVERSITY '23
It is a very good firm so I was interested in it and wanted to get some experience.
JUSTIN S., PENN STATE '24