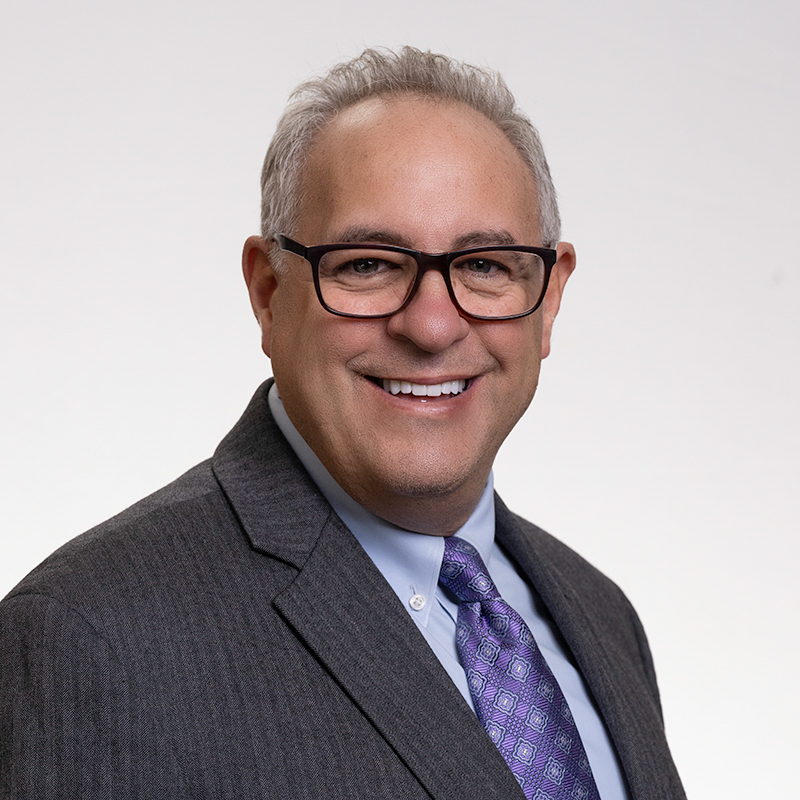 (908) 395-0656
Andy Fingerhut
, CPA
Partner | Managing Member
Partner at Rosenberg Rich Baker Berman, P.A.
Managing Member at RRBB Advisors, LLC
As the former Chair of the RRBB Tax Department, Andy has over 30 years of public accounting experience serving family-owned businesses and closely-held companies in various industries. Therefore, his vast experience allows him to provide services encompassing all aspects of accounting, auditing, tax, and business consulting.
Accounting for Family-Owned Businesses
Andy focuses on helping family-owned businesses succeed, whether that definition of success includes growth or sale. After working with many clients for three generations, Andy becomes more than their caring and trustworthy accountant, but a friend. He attends clients' weddings, christenings, and retirements and has the opportunity to watch their families – and businesses – grow. 
Andy's specific areas of concentration include professional service industries, such as medical, dental, and law practices, and manufacturing companies. He also works with non-profit organizations, organizations governed by collective bargaining agreements, and businesses with multi-state operations. In addition, Andy has experience with ERISA audits, health and welfare funds, and due diligence related to mergers and acquisitions.
Counting on an Accountant You Trust
Andy sees the human side to the numbers and what it means for the client, their family, business, and future. He listens and provides outside-the-box solutions to lead people to get the correct answers to their questions and work through their problems. Andy works hard to save clients' money and help them grow.
For example, a 56-year-old taxpayer had a very successful business and several employees. However, any sophisticated pension plan was not an option based on the large percentage necessary to go to employees. Based on Andy's advice, the client decided to form a partnership in which all former employees became partnership employees. The following year, there was income carryforward to the original business. They used that opportunity to start a defined benefit plan because there were no longer employees. In addition, they included the client's wife in the payroll. As a result, the client could make pension contributions for himself and his wife over $1,000,000 a year for seven years, creating tax savings of $500,000 each year.
When Andy isn't helping others in the office, he's helping them outside of it. Andy is an active firefighter at the Woods Road Fire House in Hillsborough. In addition, as an avid bicyclist, he is a co-founder of a charity bike ride for the Cancer Institute. For 15 years, the 100-mile bike ride at Camp Riverbend has raised about $350,000 annually. Then, he spends his free time enjoying life with his wife, children, and grandchildren and rooting for Rutgers.
Certifications
Certified Public Accountant, State of New Jersey
Public School Accountant, State of New Jersey
Certified Public Accountant, State of New York
Education
Bachelor of Arts, Accounting and Economics, Rutgers University (New Brunswick, NJ)
Presentations
"Tax Planning for Realtors," Keller Williams Realty, Montgomery Township, NJ, March 2022
Professional Memberships
American Institute of Certified Public Accountants (AICPA)
New Jersey Society of Certified Public Accountants (NJCPA)
Raritan Valley Community College Foundation Board of Directors
Embrace Kids Foundation Board of Directors
Hillsborough Township Woods Road Fire House
DISCLAIMER
"RRBB" is the brand name under which Rosenberg Rich Baker Berman, P.A. and RRBB Advisors, LLC, and its subsidiary entities, including CFO Financial Partners LLC, provide professional services. Rosenberg Rich Baker Berman, P.A. and RRBB Advisors, LLC (and its subsidiary entities) practice as an alternative practice structure in accordance with the AICPA Code of Professional Conduct and applicable laws, regulations, and professional standards. Rosenberg Rich Baker Berman, P.A. is a licensed independent CPA firm that provides attest services to its clients, and RRBB Advisors, LLC, and its subsidiary entities provide tax and business consulting services to their clients. RRBB Advisors, LLC, and its subsidiary entities are not licensed CPA firms.