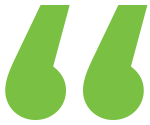 We were referred to RRBB by a 'Big 4' Accounting Firm in 2002. We interviewed several firms at the time and decided to go with RRBB… and we've been with them ever since. As the number one wholesale building material supplier in the Northeast, our operations are extensive. RRBB understands our requirements and our business.
RRBB has prepared our audited financials and all of our tax work for our businesses and family. They provide us with the service that we need and expect, and their staff is attentive and knowledgeable. We meet regularly to discuss all aspects of our business, including strategic planning.
As we are now in our 21st year of working together, we look forward to the next 21 years and the ongoing success of both organizations.
DAVID BERNSTEIN
Co-Owner
We have used RRBB since 1995 when we first incorporated. From the first steps of obtaining our federal tax identification number and making our S-Corporation election, all the way through the sale of the company, RRBB has been with us every step of the way.
RRBB has always been proactive and attentive. Together we developed strategic plans for the business and with their consultation and assistance, we have negotiated licensing agreements, orchestrated shareholder buy outs, obtained grants and loans, and negotiated the sale of the company to a large venture capital firm.
Not only do we use RRBB for our businesses but they also do our personal taxes. We've trusted them with all of our financial matters for many years and will continue to do so.
MICHAEL McCOOK & ANDY BENTON
SurgeX International Co-Founders
This is so much more than just a job, numbers, and dollar signs. It's important that I can focus on client relationships while working on complex, challenging work. I'm fortunate to have that opportunity. Here, we provide all the tools necessary to succeed. So, it's up to you to decide how far you want to go in your career. For that, I am extremely thankful.
SAL LAVADERA, PARTNER + MANAGING MEMBER
Coming from a large firm, I am excited to now have the opportunity to be an entrepreneurial advocate. Here, I can provide the attention needed for clients and prospective clients to develop and achieve their financial goals. I look forward to also improving our employee experience by implementing more advanced technology, soft-skill training, and other crucial skills necessary for us to develop and become a more modern and diverse talent force.
JOE CAPLAN, PARTNER + MANAGING MEMBER
I'm excited to be a part of the RRBB team with other dedicated professionals who work hard to provide clients with exceptional service. Everyone here is friendly and intelligent – two qualities I feel are important for success.
ASHLEY CONDO, SUPERVISOR
So far, my time at RRBB has been quite the learning experience. I enjoy being a part of this evolving industry, especially while working side-by-side with my coworkers here. Because our partners have an open-door policy, everyone here is approachable, and you can learn a lot by asking questions and getting relatable answers.
BOBBY FENTON, STAFF ACCOUNTANT
I chose RRBB because it displays a really good work environment. I can learn a lot and advance in my career, which is mutually beneficial for the firm and me.
ADAM VANDERWIELE, STAFF ACCOUNTANT
[During my internship,] I was able to get a good feel for a lot of different things and make connections with all the people here. The managers work with you, so you learn a lot more on a broader spectrum to figure out what you like to do.
CHRIS KIMOCK, STAFF ACCOUNTANT
Before the internship: I wanted a small firm since more personal relationships can be formed therefore the learning experience is more personalized. It is a great opportunity to learn from very successful individuals. It is also valuable to learn about how a successful accounting firm operates!
After her internship: It's a bittersweet feeling as my internship at RRBB is coming to an end. I am so grateful for this opportunity and have learned a lot as well as met some amazing people. RRBB has a positive and productive work environment that I'm so appreciative I got to be a part of. I have been exposed to both the tax and audit side of accounting and got first hand experience of what a day in the life of a CPA is like.
Thank you to the RRBB staff for being so welcoming, supportive, and patient. I can see how this mid-size firm has made such a big name for itself!
My experience has provided me with a valuable foundation in the field of accounting and I look forward to continuing to build on it.
EMMA EVANKO, INTERN