Culture@RRBB
We're a cohesive team that works and plays hard. With a strong focus on diversity, equity, inclusion, and belonging, RRBB is dedicated to outreach in the community and world.
A family in a team
Culture
Our people are our greatest asset. The RRBB team has created and supported a progressive, collegial workplace with a true family atmosphere. We help each other develop skills, understanding, expertise, and great relationships that last for entire careers. From mentoring and teaching to community service and company events, the time, experience, and relationships assist you on your road to professional and personal success.
What RRBB Has Been Up To
RRBB features a diverse team of tax accountants and advisors who have become family. Here is some of the exciting stuff we have going on: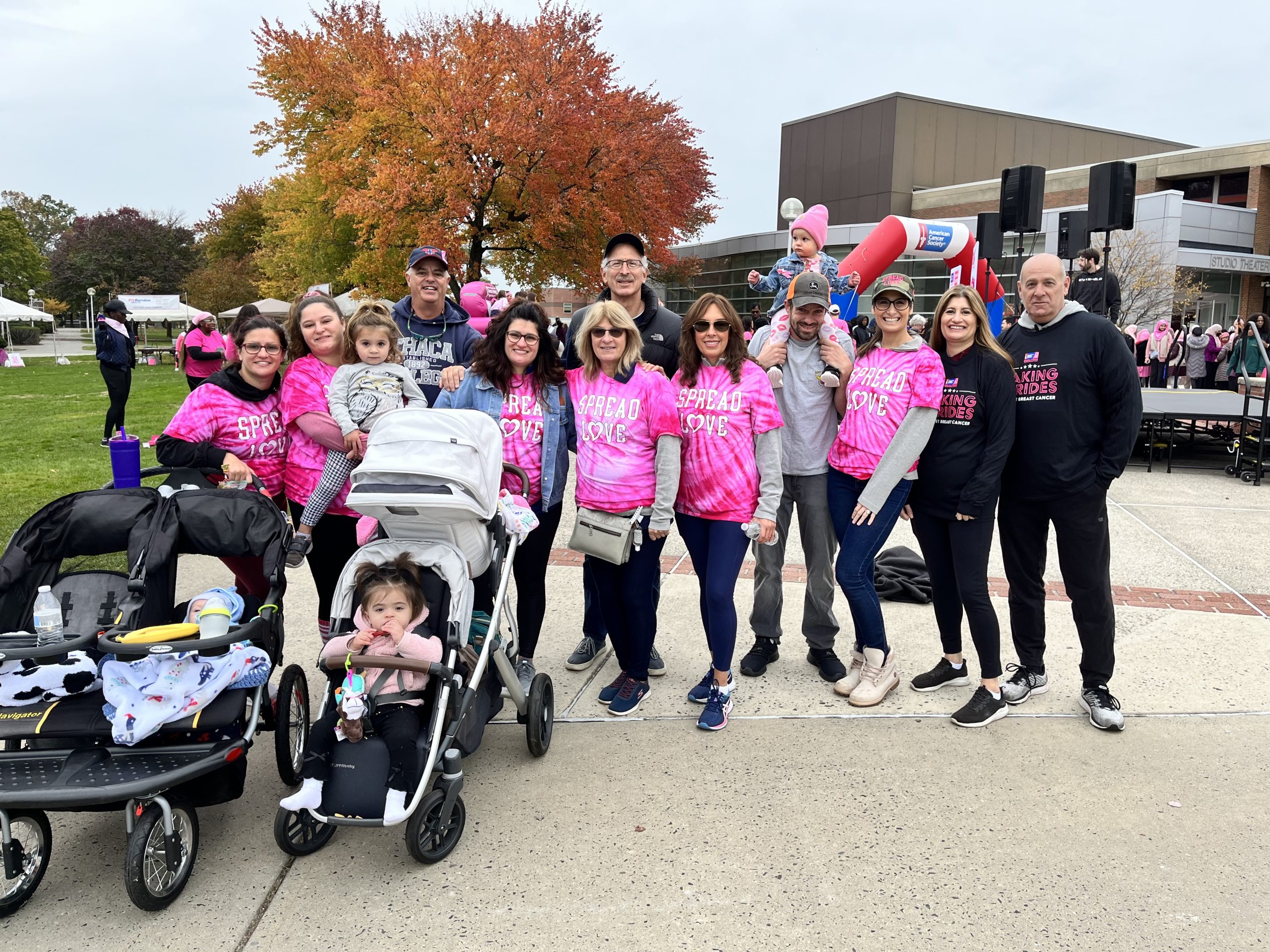 RRRB team members and their families got together to "spread love" and awareness by walking in Making Strides of Central New Jersey's fight against breast cancer! We are participating again this year and would love for you to join us or donate to the cause. Visit http://main.acsevents.org/goto/rrbb to support the American Cancer Society.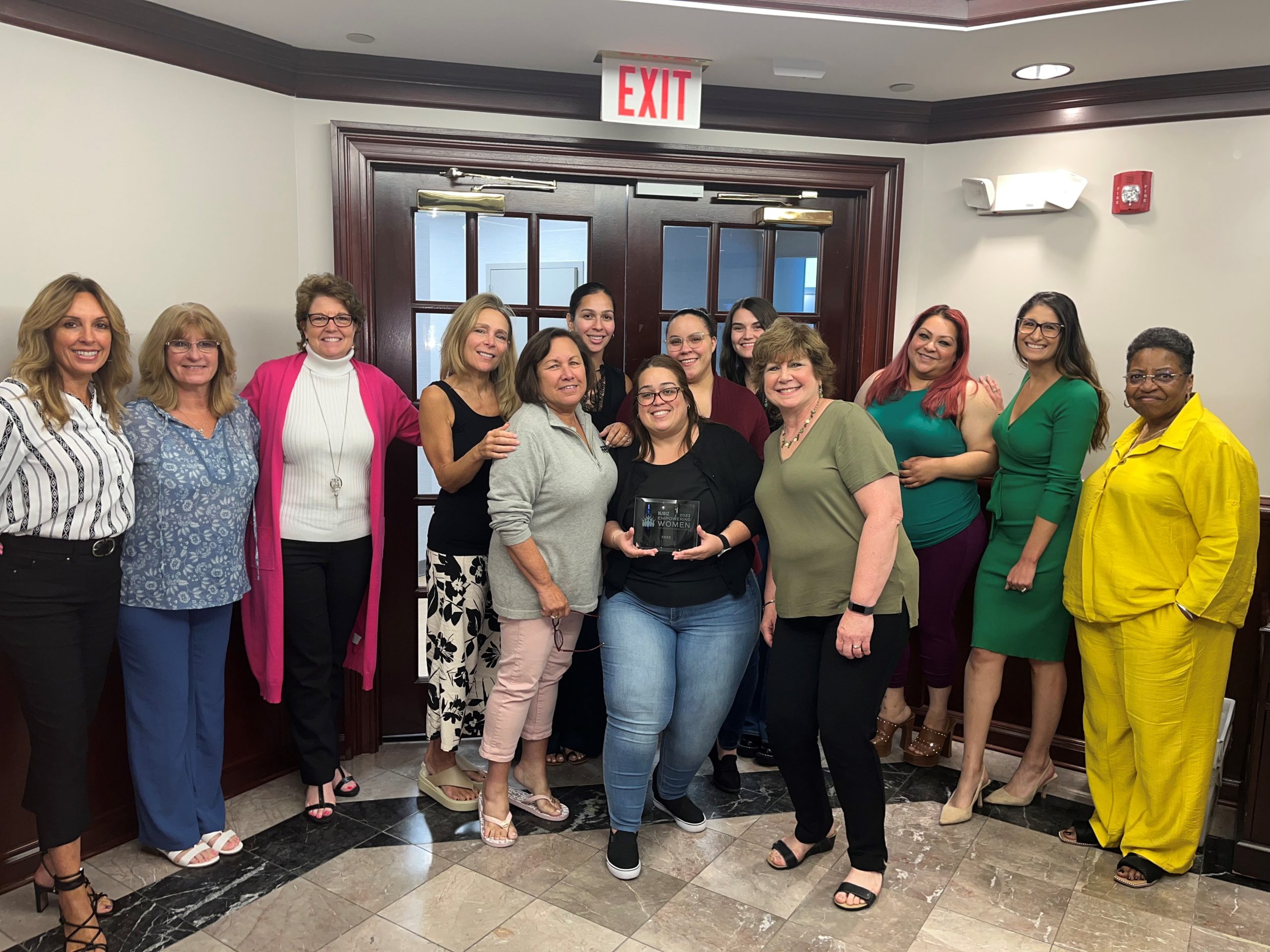 Our Women's Forum was very excited to celebrate our inclusion in the inaugural "Empowering Women" awards! These awards from NJBIZ recognize companies that have made it their mission to support, mentor, and promote women within their industries and the communities they serve.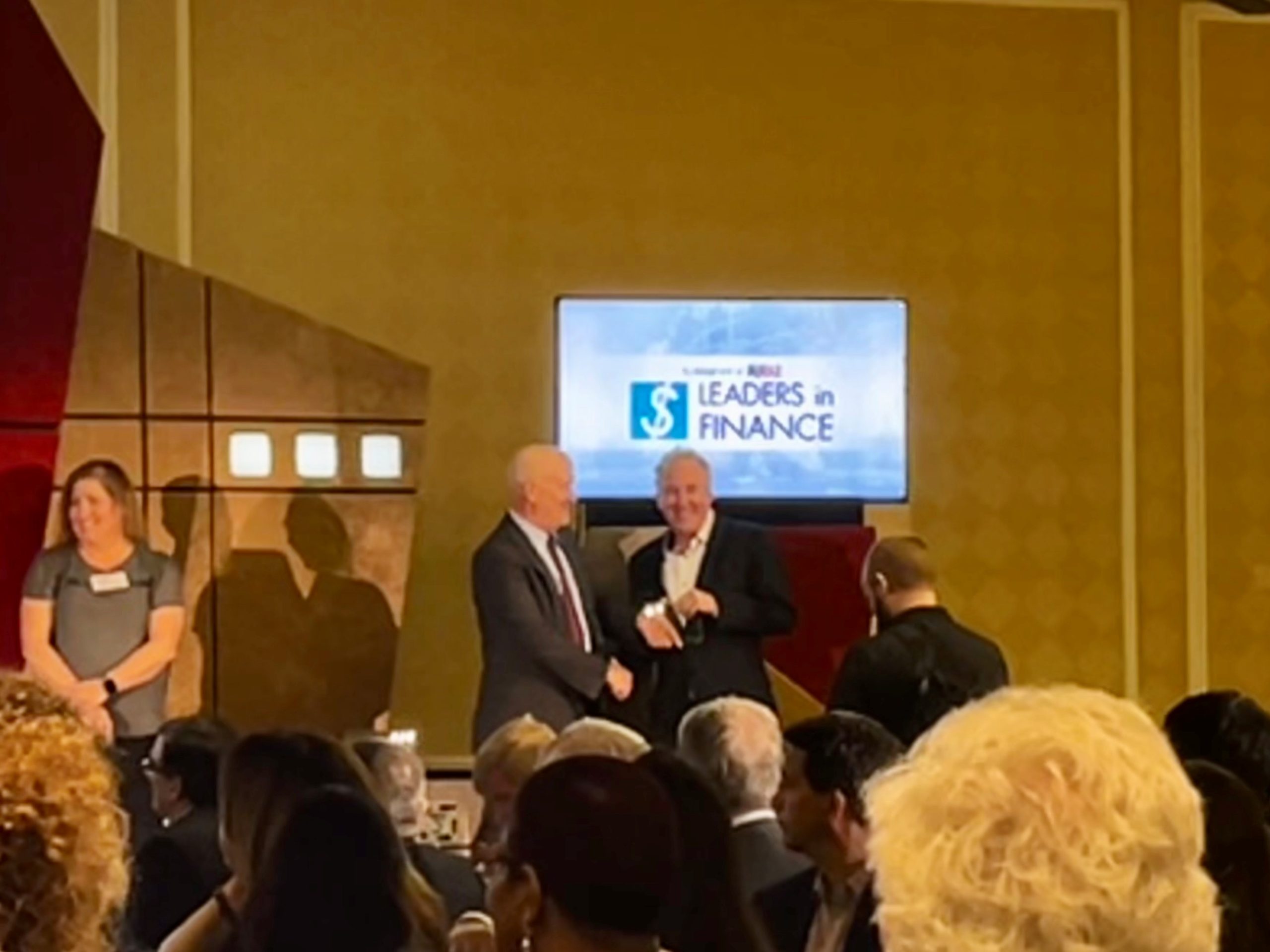 Congratulations to our Managing Partner and CEO, Dave Roth! NJBIZ awarded him one of the "Leaders in Finance" for 2023. "I am grateful for the opportunities I have been given here at RRBB and am proud of the accomplishments we've made together. Receiving this award would not have been possible without my amazing partners and employees," he said.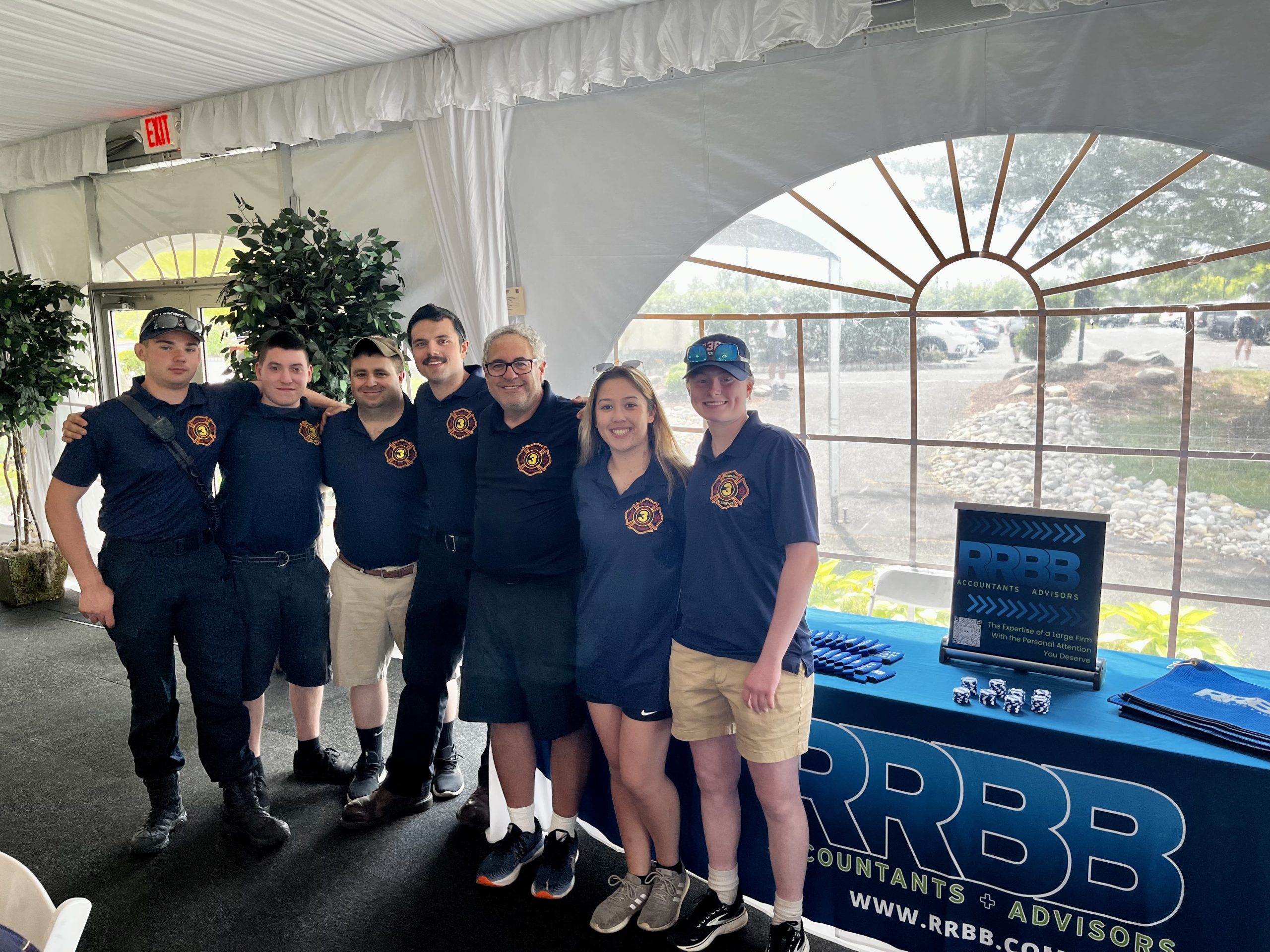 We were proud to support Hillsborough Fire Company by sponsoring their annual golf outing. One of our partners and managing directors, Andy Fingerhut, is an active volunteer firefighter there, and many of our team members reside in Hillsborough. We appreciate all our first responders do and are happy to give back.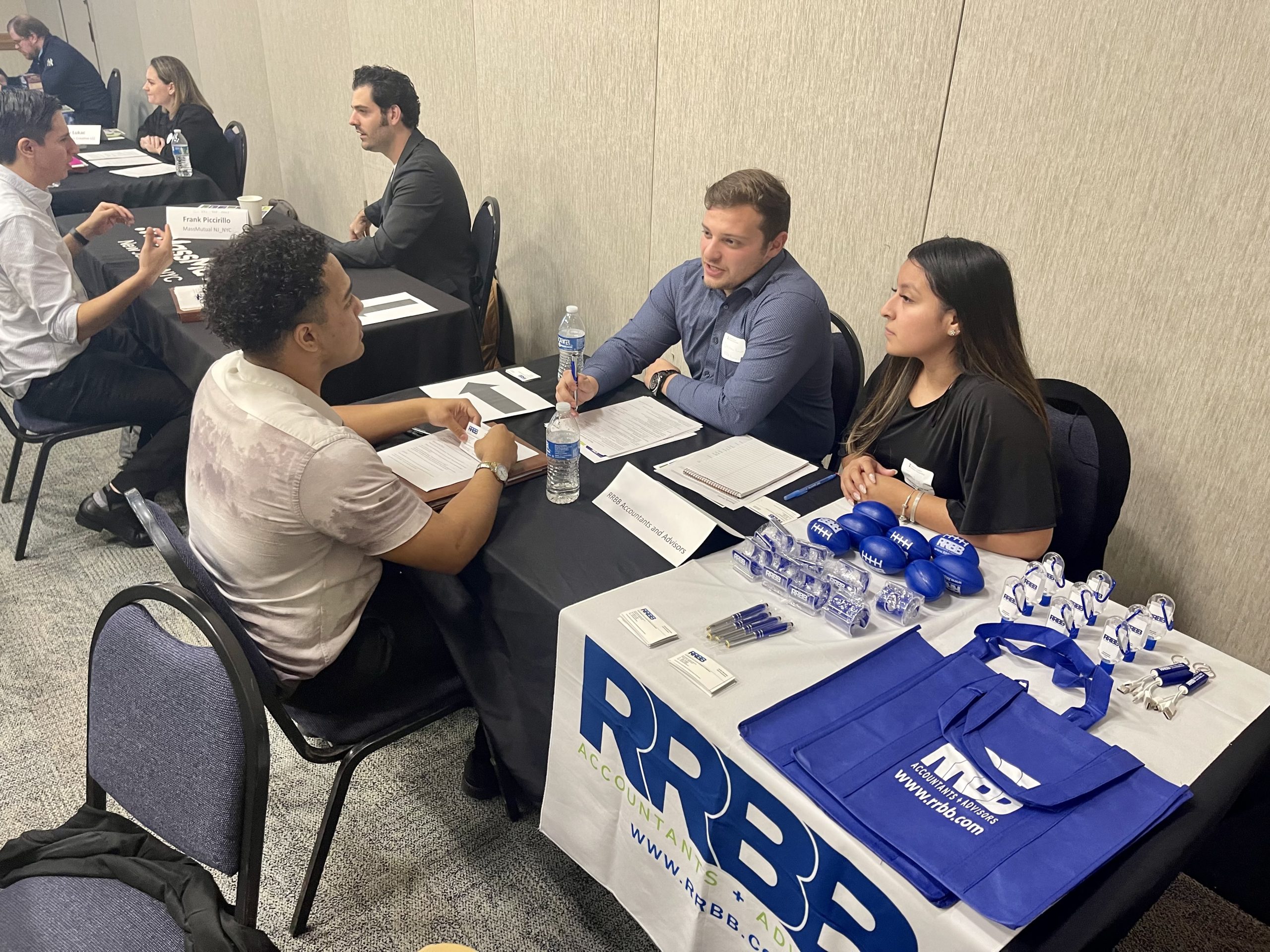 Some of our staff accountants visited the local community college, RVCC, volunteering to participate in mock interviews and helping students prepare for the next stage in their careers. The best part? That student sitting right there became an intern here at RRBB!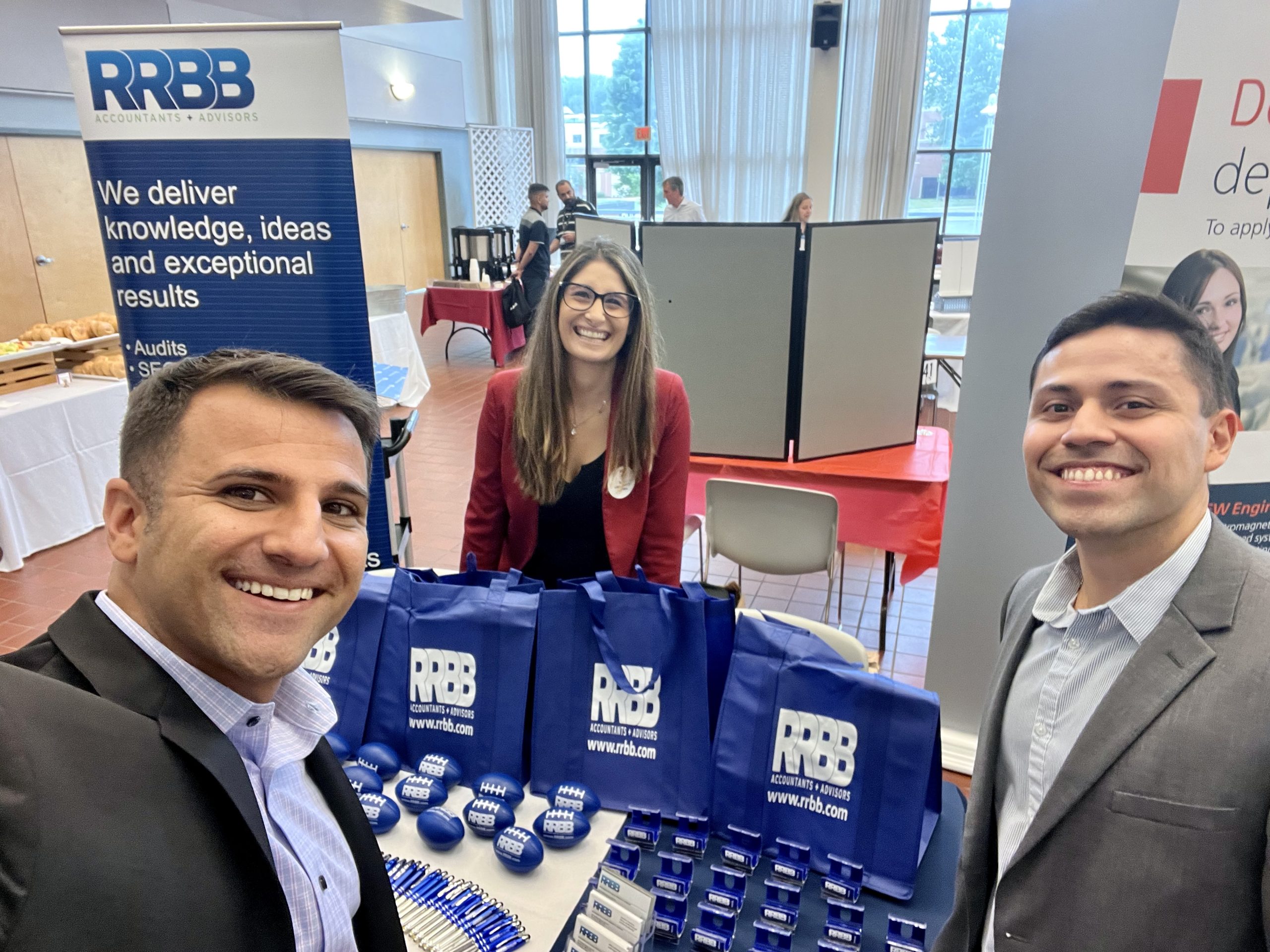 Our accountants, advisors, and professional staff enjoy visiting their alma maters for career fairs! It's always nice to talk to the next generation about their goals and provide insight into what opportunities await them after school. Be sure to keep an eye out for them at a college or university near you!
Company + Community
Events
What Our People Have to Say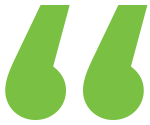 Coming from a large firm, I am excited to now have the opportunity to be an entrepreneurial advocate. Here, I can provide the attention needed for clients and prospective clients to develop and achieve their financial goals. I look forward to also improving our employee experience by implementing more advanced technology, soft-skill training, and other crucial skills necessary for us to develop and become a more modern and diverse talent force.
JOE CAPLAN, PARTNER + MANAGING DIRECTOR
I'm excited to be a part of the RRBB team with other dedicated professionals who work hard to provide clients with exceptional service. Everyone here is friendly and intelligent – two qualities I feel are important for success.
ASHLEY CONDO, SUPERVISOR
Before the internship: I wanted a small firm since more personal relationships can be formed therefore the learning experience is more personalized. It is a great opportunity to learn from very successful individuals. It is also valuable to learn about how a successful accounting firm operates! After her internship: It's a bittersweet feeling as my internship at RRBB is coming to an end. I am so grateful for this opportunity and have learned a lot as well as met some amazing people. RRBB has a positive and productive work environment that I'm so appreciative I got to be a part of. I have been exposed to both the tax and audit side of accounting and got first hand experience of what a day in the life of a CPA is like. Thank you to the RRBB staff for being so welcoming, supportive, and patient. I can see how this mid-size firm has made such a big name for itself! My experience has provided me with a valuable foundation in the field of accounting and I look forward to continuing to build on it.
EMMA EVANKO, INTERN
So far, my time at RRBB has been quite the learning experience. I enjoy being a part of this evolving industry, especially while working side-by-side with my coworkers here. Because our partners have an open-door policy, everyone here is approachable, and you can learn a lot by asking questions and getting relatable answers.
BOBBY FENTON, STAFF ACCOUNTANT
[During my internship,] I was able to get a good feel for a lot of different things and make connections with all the people here. The managers work with you, so you learn a lot more on a broader spectrum to figure out what you like to do.
CHRIS KIMOCK, STAFF ACCOUNTANT
This is so much more than just a job, numbers, and dollar signs. It's important that I can focus on client relationships while working on complex, challenging work. I'm fortunate to have that opportunity. Here, we provide all the tools necessary to succeed. So, it's up to you to decide how far you want to go in your career. For that, I am extremely thankful.
SAL LAVADERA, PARTNER + MANAGING DIRECTOR
I chose RRBB because it displays a really good work environment. I can learn a lot and advance in my career, which is mutually beneficial for the firm and me.
ADAM VANDERWIELE, STAFF ACCOUNTANT
The Mom struggle is real!!! Every day is a new challenge. Especially today with the effects of COVID-19, the challenging society we live in, and having little children. RRBB has allowed me to maintain a balance of work and family. My RRBB Partners have supported me from Day 1 and have provided me with the resources necessary to excel in my career – as long as you do your work, you're efficient, and you communicate and maintain relationships with your clients. This is rare today.
DANIELLE WEISS, SENIOR MANAGER