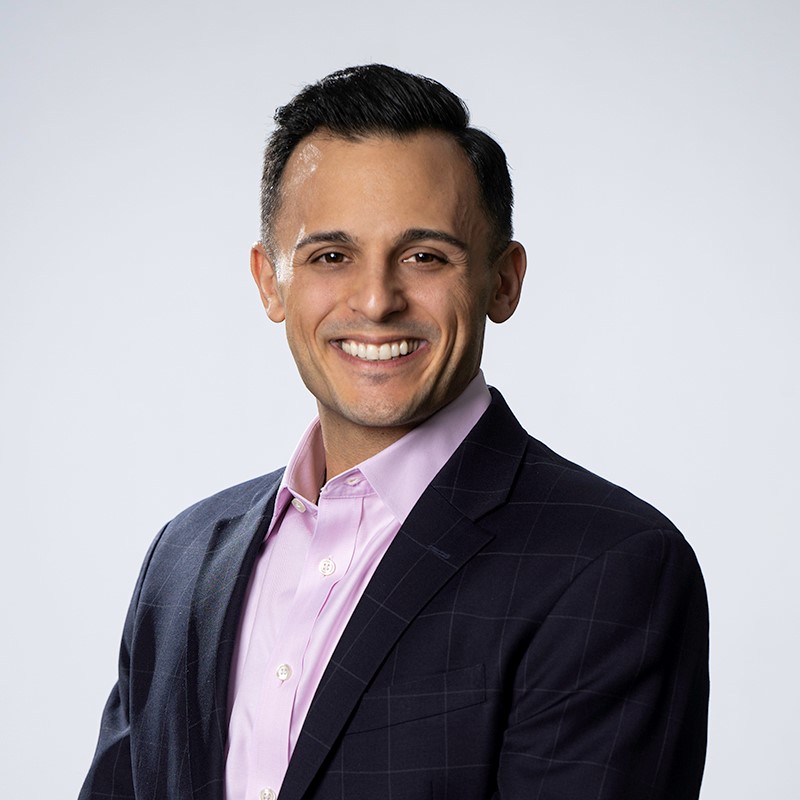 (908) 944-9701
Joe Caplan
Tax Partner and Department Chair, CPA, MBA
As Chair of the RRBB Tax Department, Joe provides tax, advisory, attest, and accounting services to owner-managed businesses in various professional service industries. Primarily, these industries include law firms, health care, real estate, distributors, and small businesses.
Accounting for Professional Services
An entrepreneurial advocate, Joe counsels clients on business and tax strategies to assist them in dealing with short- and long-term challenges, opportunities, and growth. He helps small to mid-market companies maintain and increase their competitive advantage while keeping compliant with tax and accounting responsibilities.
Dedicated to client success and satisfaction, Joe provides the attention needed to help them develop and achieve their financial goals. Further, he has deep expertise in the accounting and tax services necessary for growth, business and personal strategies, tax compliance, and financial decisions. Joe is a forward-thinker and possesses a deep understanding of the language of business. Thus, he can assist a small business to grow or help a law firm develop solutions to issues.
Before joining RRBB, Joe was the local professional services leader for a national accounting firm. While there, he focused on providing tax, attest, and accounting services to those in the law, medical and dental, and professional services fields.
Leading the Industry
Ever since his trips to the "big city" as a child with his mother, Joe dreamed of being a part of the business world. Consequently, he found the field of accounting. Therefore, Joe is extremely passionate about the profession. Because of that passion and his thirst to help others, he exemplifies the qualities of a mentor and leader. Even more, Joe graduated from the AICPA Leadership Academy as one of only 41 CPAs in the United States elected in 2018.
As a result, Joe focuses on moving RRBB and the accounting industry forward by helping his team members and peers develop and achieve their goals. For example, he is currently leading the charge in creating and implementing a firmwide mentorship program. Because Joe feels that the employees are a firm's greatest asset, it is crucial to improve the employee experience and talent development for the firm to succeed.
Additionally, Joe often participates in the New Jersey Society of CPA's Career Awareness Program and speaks to the next generation of potential accountants at various high schools. Outside work, he is a member of the CrossFit community, a diehard New York Jets fan, and a rookie trumpet player. He enjoys spending time with his family, including his two kids, Joey and Michele.
CERTIFICATIONS
Certified Public Accountant, State of New Jersey
Certified Public Accountant, State of New York
EDUCATION
Bachelor of Science in Accounting, cum laude, College of Staten Island, The City University of New York (Staten Island, NY)
Master of Business Administration, Saint Peter's University (Jersey City, NJ)
PROFESSIONAL AFFILIATIONS
New Jersey Society of Certified Public Accountants (NJCPA)
Vice President of the NJCPA Monmouth/Ocean Chapter
Chair of the NJCPA Monmouth/Ocean Chapter's Healthcare Committee
New York State of Certified Public Accountants (NYSSCPA)
Former Chair of the NYSSCPA Accounting and Review Services Committee
American Institute of Certified Public Accountants (AICPA)
AICPA Young Member Leadership Committee
AWARDS
Elected to the 10th class of the AICPA Leadership Academy
NJBIZ "Vanguard Series: Accounting" Award Recipient
ARTICLES
Quoted, "A growing company should review its structure, experts advise," NJBIZ, January 22, 2023
Quoted "Building a sound structure: How a business format could affect income tax liability," NJBIZ, October 21, 2019
Quoted, "How to keep your direct reports engaged: Building relationships makes all the difference," Journal of Accountancy, April 1, 2019
"Have you considered key performance indicators for a professional services firm," NJBIZ, May 1, 2018
Quoted, "RRBB Accountants and Advisors names 2 new partners in Somerset," ROI-NJ, February 4, 2022
Mentioned, "RRBB Accountants and Advisors on hiring spree to further company growth strategy, " ROI-NJ, February 4, 2022