RRBB Accountants & Advisors Wins Award Triple Crown
SOMERSET, N.J., Sept. 12, 2016 /PRNewswire/ — RRBB Accountants & Advisors, a full-service accounting, advisory and consulting firm located in central New Jersey, has won three prestigious industry leading awards in recognition of the firm's ongoing delivery of high-quality accounting and advisory services.
Best of the Best. INSIDE Public Accounting has named RRBB a Best of the Best public accounting firm for 2016. RRBB's selection was based on responses from more than 540 firms nationwide that participated in this year's IPA Survey and Analysis of Firms. RRBB was chosen based on its overall superior financial and operational performance on more than 70 IPA criteria. The right combination of planning, strategy and execution distinguished it from other participants.
"Best of the Best firms aren't just successful in a financial sense – they're firing on all cylinders," says Michael Platt, principal of the Platt Group and publisher of the accounting trade publication, INSIDE Public Accounting. "We look at the whole firm: How do they treat their employees? Are they offering specialized services to their clients? Are they planning now for a new leadership team in the future?"
Platt says these firms are models for others to follow. "Best of the Best firms have vision. They commit to long-range planning and provide an environment in which their professionals thrive and their clients succeed."
Top 300 Accounting Firm Nationwide. INSIDE Public Accounting has named RRBB a Top 300 accounting firm for 2016. IPA 300 firms are ranked by U.S. net revenues and are determined by analyzing all the responses nationally to IPA's Survey and Analysis of Firms. This is IPA's 26th annual ranking of the largest accounting firms in the nation, and is one of the most comprehensive, accurate and largest of its kind.
Top 50 Accounting Firm in New Jersey. NJBiz has ranked RRBB 31st among the Top 50 Accounting firms in New Jersey. RRBB moved up from the 34th position in 2015, to the 31st position today, reflecting RRBB's consistent ability to deliver proactive, thorough, efficient and affordable client service. As a result, RRBB has grown to become one of the most respected accounting firms in New Jersey, serving clients across the U.S. and worldwide, with 11 partners and 60 plus professional staff.
RRBB's managing partners Dave Roth and Carl Schwartz said, "We are honored to receive these significant accolades and awards. We are proud of our team's performance and very grateful to our clients for their support and loyalty."
About RRBB
RRBB Accountants and Advisors is a full-service accounting, advisory and consulting firm with offices in Somerset and Maplewood NJ. RRBB (also known as Rosenberg Rich Baker Berman & Co.) has been in public accounting for more than 50 years, with experts in many disciplines. As a 60-person plus regional accounting firm with a global reach, RRBB provides a full range of services including accounting, audit, tax, estate planning and consulting, valuation and litigation support, CFO outsourcing and FINOP services, financial planning and Wealth management through RRBB Asset management, professional practices consulting, consulting to startups and early stage companies from formation to due diligence. For more information you can visit the company's website at www.RRBB.com.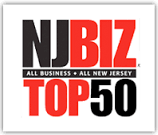 RRBB eNEWSLETTER
Get free tax planning and financial advice