Leveraging internal audits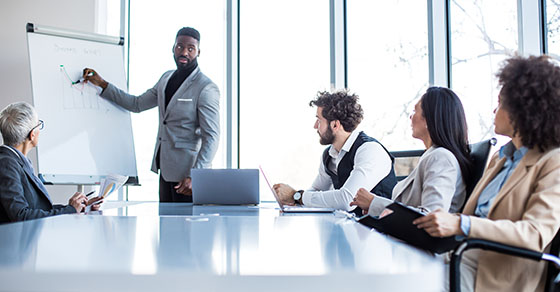 Internal audit departments are typical in businesses. They check to see if the company is accurately reporting financial data according to U.S. Generally Accepted Accounting Principles (GAAP). Internal auditors must, however, look beyond compliance.
Internal audit teams with a broad perspective can increase the department's impact by assisting their clients' businesses in risk mitigation, process improvement, and business strategy analysis. How to obtain more from your internal audit team is provided here.
Expand the scope
Internal auditors' skill sets make the department perfectly prepared to take part in controlling a variety of risks, such as:
Operational
Strategic
Investment
Information technology (IT)
Merger and acquisition (M&A)
Foreign corruption
Business continuity risks
The internal audit team should adopt a forward-thinking attitude to optimize its usefulness. Individual auditors are well-equipped to assist in risk identification and assessment and support firms in foreseeing and overcoming challenges before an adverse event arises.
Use internal auditors like consultants
You could wait for the internal audit department to flag potential control or compliance failures. Or, your organization could use auditors' experience to assess and enhance controls and ensure compliance before issues develop. Other functional areas, including manufacturing, sales, HR, finance, and procurement, might benefit from the department's suggestions for streamlining procedures and eliminating waste and inefficiency.
The usefulness of the internal audit role can increase significantly, thanks to technological advancements. For example, one automated method is continuous auditing, which enables auditors to acquire vital data and spot issues immediately. This is a significant improvement compared to the conventional method, which involves internal auditors testing a small sample size and reporting their findings after the fact. Similarly, internal auditors may quickly identify anomalies and concentrate team resources on high-risk areas thanks to data analytics and predictive modeling.
Conduct quality assurance reviews
Internal audit departments should undergo periodic quality assessment reviews or QARs. According to the Institute of Internal Auditors' Code of Ethics, Certified Internal Auditors must go through a QAR at least once every five years. This oversight makes it possible for the business to evaluate the department's performance, skill, and objectivity and address any problems as soon as they arise.
Do your internal auditors possess the knowledge and experience required to fulfill the demands of today's dynamic, complicated business environment? People with skills in IT, management consulting, and engineering are among the members of effective internal audit teams.
Your company may need to hire new auditors to bring new ideas to the department if your internal audit team lacks these abilities. Alternatively, you may want to investigate "co-sourcing" with an outside company to help address any internal skill gaps. Contact our RRBB accountants and advisors for further details.
© 2022
DISCLAIMER: "RRBB" is the brand name under which Rosenberg Rich Baker Berman P.A. and RRBB Advisors, LLC and its subsidiary entities, including CFO Financial Partners LLC, provide professional services. Rosenberg Rich Baker Berman P.A. and RRBB Advisors, LLC (and its subsidiary entities) practice as an alternative practice structure in accordance with the AICPA Code of Professional Conduct and applicable law, regulations and professional standards. Rosenberg Rich Baker Berman P.A. is a licensed independent CPA firm that provides attest services to its clients, and RRBB Advisors, LLC and its subsidiary entities provide tax and business consulting services to their clients. RRBB Advisors, LLC and its subsidiary entities are not licensed CPA firms. 
RRBB eNEWSLETTER
Get free tax planning and financial advice